LAS VEGAS | The US Army's parachute display team, the Golden Knights, have released their 2019 schedule.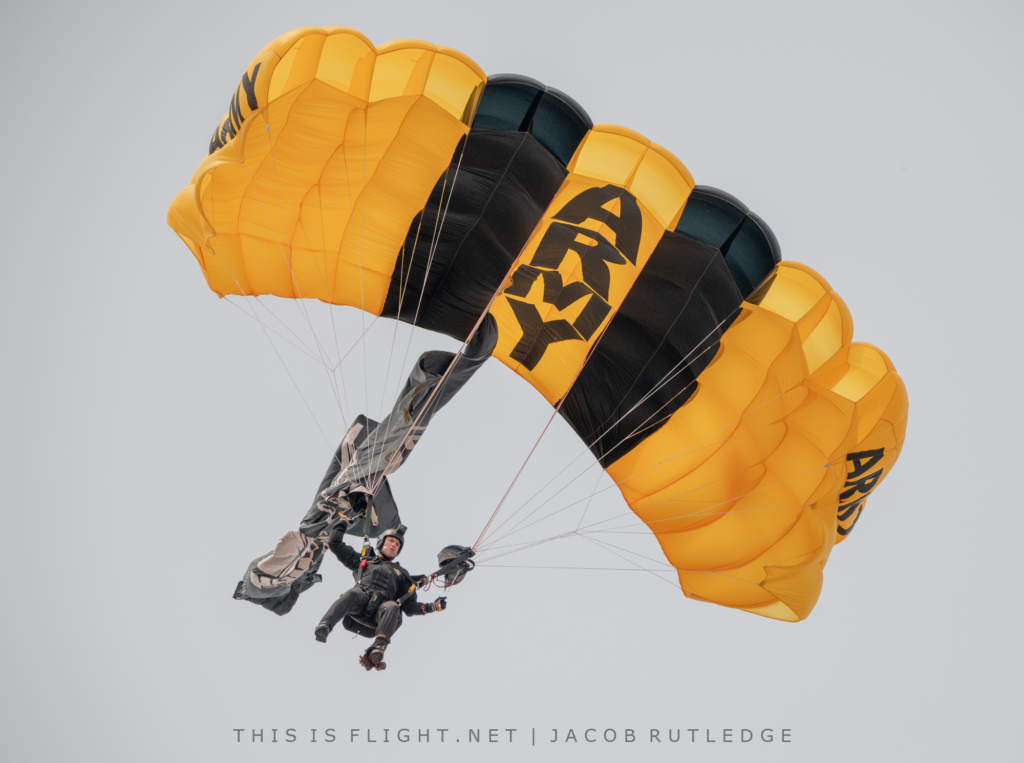 They will perform at 19 events across the United States this year. However, it is likely to fill up with many more events as the months pass.
The schedule, which was announced at the ICAS Convention, can be seen below.
| | |
| --- | --- |
| Dates | Event |
| Mar 16 | Women's Leadership Event, Fort Knox, KY, USA |
| Mar 30-31 | Wings Over Solano, Travis, TX, USA |
| Apr 13-14 | Thunder Over Louisville, KY, USA |
| Apr 19 | Open Patriot, Boston, MA, USA |
| May 25-26 | Jones Beach Airshow, Wantaugh, NY, USA |
| May 25-26 | Miami Air & Sea Show, FL, USA |
| Jun 22 | Inland Northwest Skyfest, Fairchild, WA, USA |
| Jun 22-23 | Dayton Airshow, OH, USA |
| Jul 3 | Dubuque Airshow & Fireworks, IA, USA |
| Jul 6-7 | Kansas City Airshow, MO, USA |
| Jul 13-14 | Gary Air & Water Show, IN, USA |
| Jul 20-21 | Amelia Earhart Women in Aviation Celebration, Archeon, KS, USA |
| Jul 27-28 | Milwaukee Air & Water Show, WI, USA |
| Jul 27-28 | Grand Junction Airshow, CO, USA |
| Jul 17-18 | Chicago Air & Watere Show, IL, USA |
| Aug 21 | Thunder Over the Boardwalk, Atlantic City, NJ, USA |
| Aug 31-Sep 1 | Cleveland National Airshow, OH, USA |
| Sep 28-29 | Miramar Airshow, CA, USA |
| Oct 18-19 | Fort Worth Alliance Airshow, TX, USA |